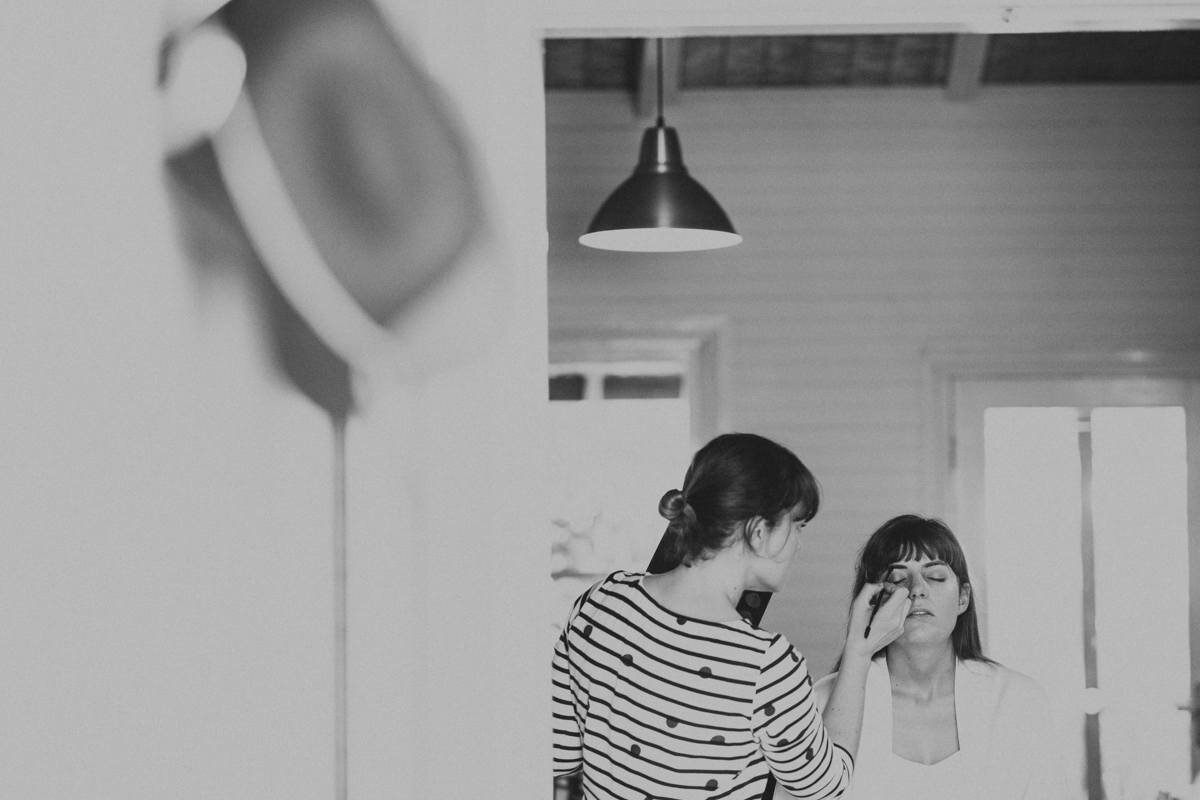 One On One Makeup Lessons
Do you have a makeup bag full of products, but don't know how to use them? Has your mascara been kicking around for the last 5 years? Does your daily routine consist of tinted moisturiser and mascara, but you'd like to master a professional look the can be achieved quickly and easily?
Every week I meet women in their 30's, 40's and 50's who tell me they'd love to wear makeup but they don't because they never learnt how to apply it.
Women who find shopping for makeup overwhelming with all the choice, and then when they excitedly bring their new products home they discover they don't know how to use them. Or worse, the product isn't quite right so they give up.
Trust me, this was once me buying foundation after foundation that was never the right colour. It would look ok in the store and then when I went home and saw the colour match was wrong I would feel I'd wasted a whole lot of money on yet another (expensive) bottle for the bathroom drawer!
I'm here to tell you, you are not alone in this, so many women feel the same way. And I can help to make the process fun and easy and save you money in the process.
Book a one on one makeup lesson with me now and overhaul your makeup routine!
1.5 Hr $200
3Hr $350
email info@nikisimpson.com.au
Hen's Party Makeup Masterclass
If you're stuck for creative ideas on what to do for your upcoming Hen's Day, our Makeup Masterclasses are a perfect solution. We'll bring the class to you so the girls can relax in the comfort of your home while being taught how to apply a gorgeous makeup before you hit the town. Tasteful, fun and relaxing, our makeup classes allow everyone to pamper themselves while breaking the ice, meaning the rest of the evening is guaranteed to be a blast.
All you need to do is provide a venue (we recommend using someone's home for ultimate comfort and ease of organising) plus some drinks and nibbles. We have a menu of looks you can choose from or we can even tailor the workshop to you. Your guests should bring along their own makeup kits (hello, makeup bag overhaul!) so we can offer advice on how to best use the products they own. No worries if they don't have what they need on the day – they'll have access to our pro-kit so they can successfully complete their look and be ready for a girl's night out.
Small group lessons start from $500 for up to 10 people
Look and learn lessons from $20 per person for minimum 25 ladies
Want to request a quote or book your hens party makeup masterclass?
Fill out our enquiry form to check availability, lock it in with a deposit and get set to party with your friends and take your makeup game to the next level.