Bridal Makeup | Sydney
Flawless, yet natural makeup
On your wedding day you want to look like you — except the you that just happened to sleep 10 hours a night and receive regular Hollywood style facials in the months leading up to your big day… right? Of course you do! And that's where we come in.
No matter how much sleep you've had or what kind of attention your skin normally receives, our makeup artists will create a bridal look for you that's radiant while being lightweight, and highlighting all of your best features. Whether you're wanting something ethereal, boho inspired, vintage chic or red carpet glam, we'll tailor your bridal makeup and hair to perfectly complement your face, dress and style of event.
With a hand-picked team of highly experienced Sydney-based makeup artists and hair stylists, we can provide industry knowledge and expertise alongside bucketloads of personality and professionalism. It's not enough for us that you look amazing on your special day - we want you to be completely relaxed, confident and at ease from the second you sit down in the makeup chair.
We use a gorgeous selection of high-end, high-quality products that sit beautifully on your skin, offering coverage where needed, but without masking your natural beauty. The makeup and hairstyles we create are built to last for your entire wedding - from the first photo to the last goodbye.
Please have a look through my portfolios and if you need more information. don't hesitate to get in touch. While a beautiful portfolio and glowing testimonials are factors in choosing a makeup artist, I know that the most important thing is personality and whether we click, so you're completely at ease in my chair.
Need a Sydney Makeup Artist?
Scroll down to check out my rates listed below and get in contact here by filling out an enquiry form or email info@nikisimpson.com.au
What our brides are saying:
Bridal Makeup & Hair Styling Prices
Below is a guide to our prices for bridal hair and makeup, but for an accurate quote, please fill out our enquiry form with as many details as you can about your big day so we can confirm the price and our availability.
Makeup Only*
Bride – $150
Bridesmaid – $130
Mother Of The Bride or Groom – $130
Friends & Family members – $130
Bride Trial (at Northmead studio) $150 (includes 90min consult & application)
All bridal prices include individual lashes & application
Hair Only*
Bride – $150
Bridesmaids – $130
Mother Of The Bride or Groom – $130 up-style or $80 blow dry
Flower girls (under 10) $80 (includes complimentary lipgloss and blush)
Bride Trial (at Northmead studio) $150 (90min consult & style)
Makeup & Hair*
Bride $300
Bridesmaids $260
Mothers & Extras $210 above collar blow dry, $260 all other styles
Bride Hair & Makeup Trial (at Northmead studio) $300 (3hrs)
All bridal prices include individual lashes
*Travel fees, parking and early start surcharges extra
Ready to book your bridal makeup & hair styling?
Simply fill out our enquiry form so we can confirm our availability and provide a quote.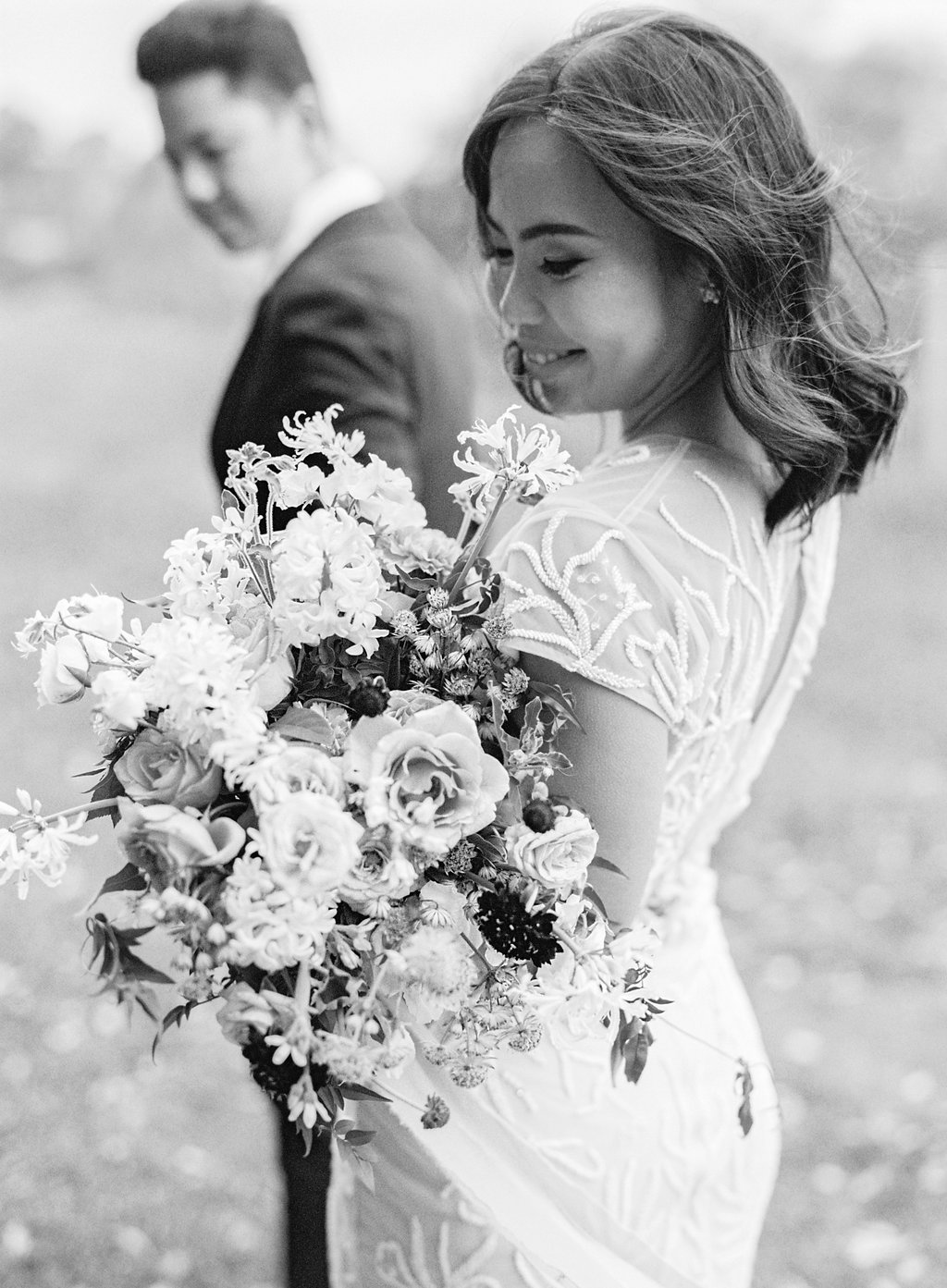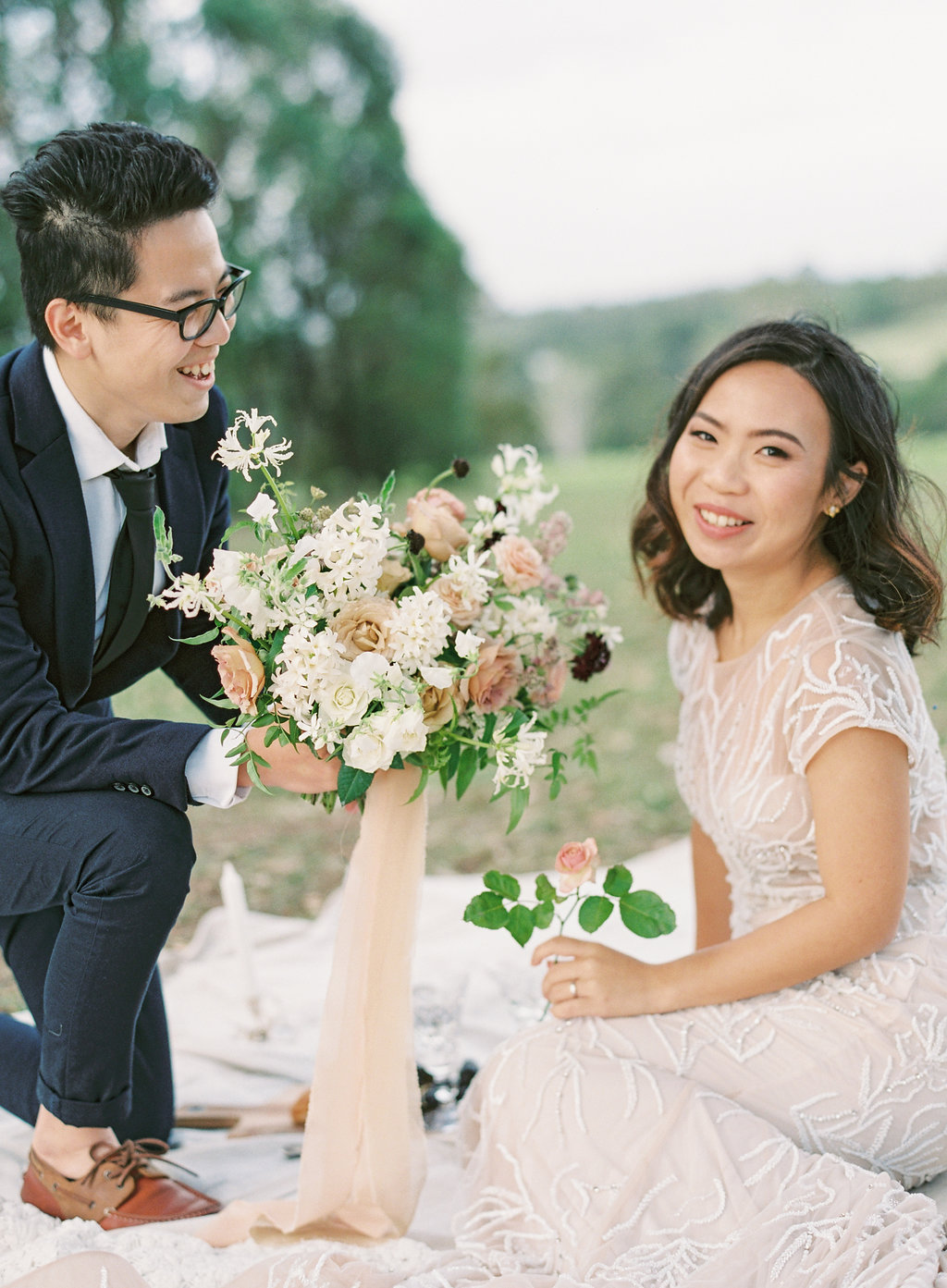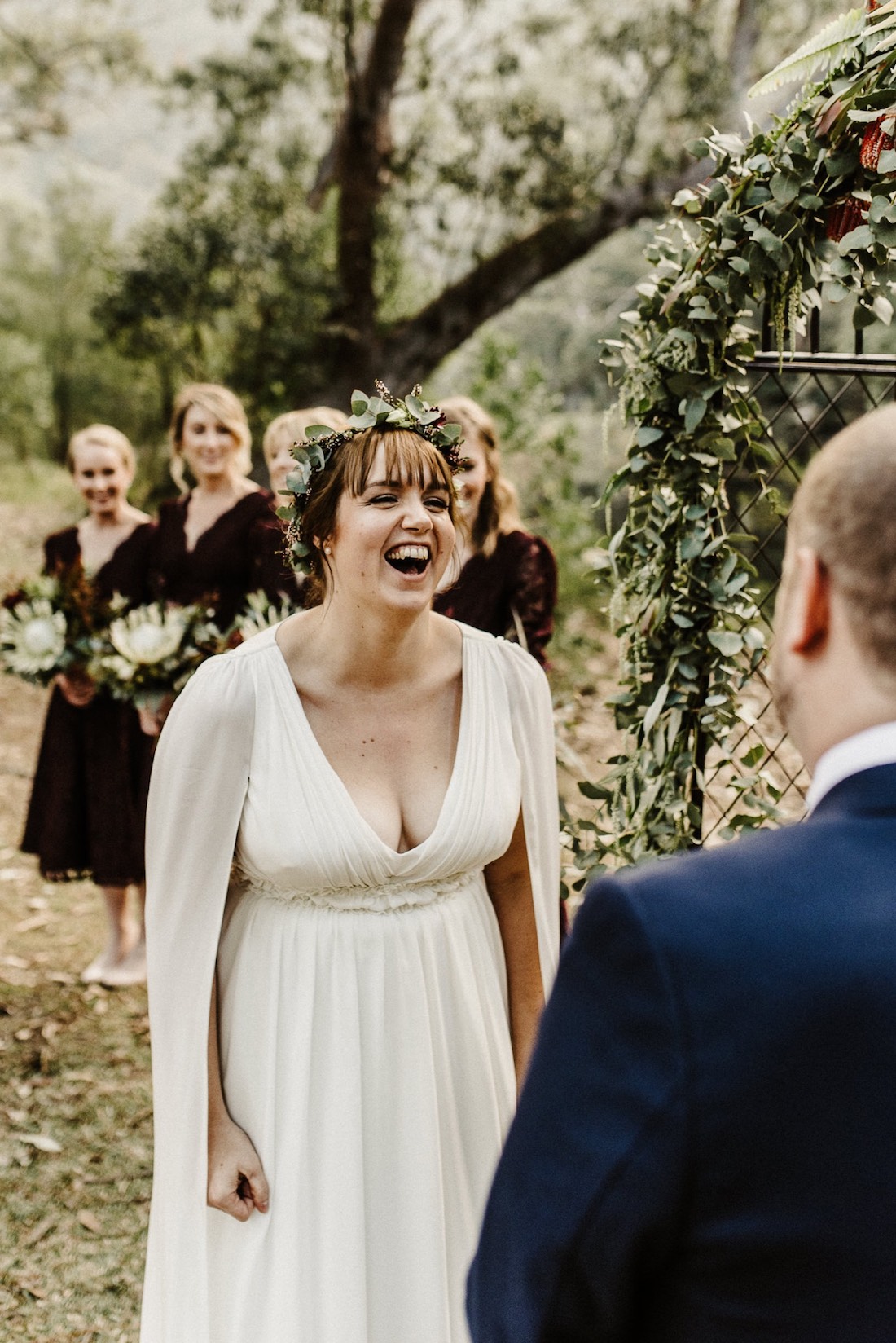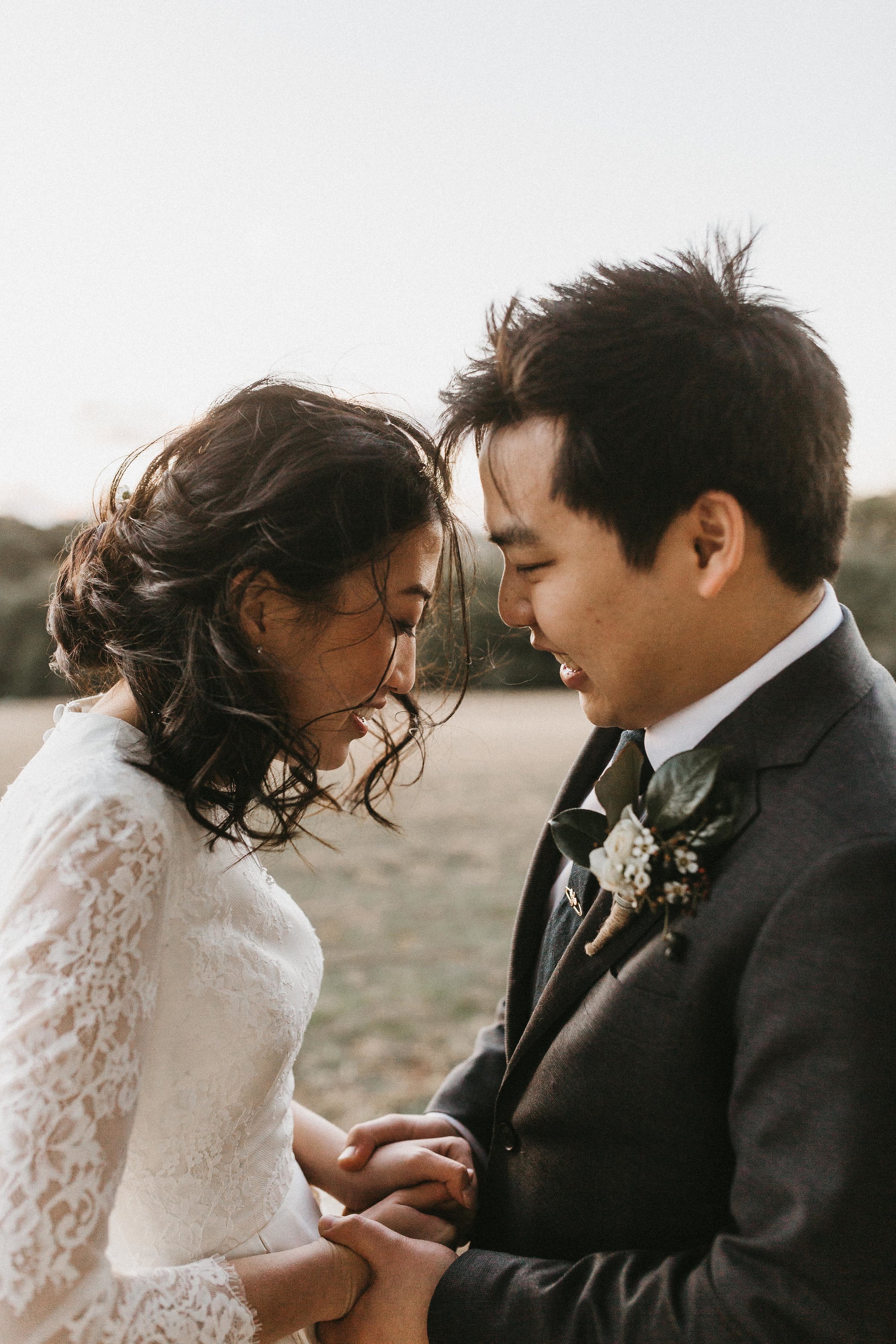 FAQs
+ I'm interested in booking you for my wedding…what now?
Fill out my enquiry form with as many details as possible and I'll get back to you within 2 business days with my availability and a quote. If you're happy to proceed with the booking let me know as soon as you can (I tend to book up pretty quickly) so I can send you a booking agreement form and invoice for the 50% retainer to secure your wedding date.
+ Can I do a makeup and/or hair trial with you before my wedding day?
Absolutely, I highly recommend it! Aside from being a great chance for us to get to know each other, it allows us to try out the look you're wanting and see if it's what you'd imagined as well as whether the products sit comfortably on your skin (reactions are very rare but possible, so better to find out now than later!) I'll always ask you to please send me any feedback you have after the trial so I can make any changes to the style for the big day, ensuring it's exactly what you'd hoped for.
+ Should I do a trial before I book or closer to the wedding day?
I recommend you do your bridal trial 6-8 weeks before your wedding. This ensures your hair is approximately the length it will be on your wedding day and you have your dress and accessories all set. This is important because you'll have a better idea of what hairstyle and makeup will suit your look. If you'd like to meet me for a hair and or makeup appointment before you book that's also ok but a separate trial may be required for your wedding day look.
+ Are you able to hold my wedding date for me?
Unfortunately I can't hold dates, but If you'd like to book in you have 7 days from when you contact me to make payment of a 50% holding deposit. Without this payment and a booking agreement in place, your booking is not locked in, so it's best to act quickly if you know you want to go ahead with the booking.
+ Do you offer discounts?
My prices are fixed to make it fair to all of my clients. My price factors in my years of experience, quality of products and customer service as a sole trader, plus allows me to give you all of the time and attention you need on your big day so you look and feel amazing.
+ But I only want natural makeup and a simple hairstyle, isn't that cheaper?
No matter what makeup style you're going for on your wedding day, the time it takes to complete is usually quite similar as they require the same attention to detail. Simple hairstyles also involve the same preparation that goes into more complex ones and the preparation is usually what takes the most time.
+ Do you include lashes in your makeup applications?
Yes, all makeup application prices include individual lashes. Though if you'd prefer not to have them, just let me know (the price won't be affected as I include these as a bonus).
+ Do you use hair extensions and can I purchase these from you?
I do use hair extensions in up styles (or down) for those who wish to add more volume or length for their bridal style. I have sets that you can purchase from me. Just let me know that you're interested in this when you enquire so I can include the option in your quote.
+ Why do you want me to find pictures of the styles I like?
There are literally countless possible styles of hair and makeup you could use for your wedding day, so it really helps to have some inspiration and guidance for your trial – otherwise I'll only be guessing as to what your idea of perfect natural makeup looks like! Please make sure you spend some time thinking about this before we meet so you get the most out of the trial and walk away thrilled with what we came up with. To help get you started, I have a Pinterest account set up with some ready-to-go inspiration.
+ I'm not sure where to find hair or makeup styles to suit me?
It's always best to start by thinking about the style of your dress and the wedding you're having. For instance, is it a vintage, modern, boho? Is the neckline strapless, one shoulder, lace with a wide boat neck or a plunging V? Is there detail on the back of the dress that you want to show this off? Next, have a think about celebrities whose red-carpet style you like and Google them. Find pictures of people with similar colouring to you and see what they're wearing. Pinterest is an amazing source of inspiration and you can then send me a, link to a board with your pins. After doing all of your research, try to cull down the inspiration to a few images that you really like so that we can trial two hair styles. When trialling makeup it's better to try just one style as you really need to start again from the beginning to get the best result – but we can work up in intensity from light to dark or try different lip colours if you're not sure.
+ Will my hair and makeup last the whole day?
Yes – I use quality products to ensure your makeup and hair will last the whole day (assuming you don't stand out in the wind and rain!) However if you have any particular concerns, please let me know at the trial so I can address these with you.
+ Can I buy touch up products from you?
I don't currently sell any product but I'll recommend lipstick and powder for you to buy after your trial, based on the look we created.
+ What should I do in the lead up to the wedding to prepare my skin?
I highly recommend you book in for a series of facials with a qualified beauty therapist at least 3-6 months before your big day – particularly if you have concerns with blemishes. This will ensure your skin is smooth, hydrated and in tip-top condition so your makeup will go on like a dream. If you don't have time or funds to do this please invest in a good exfoliator to use 1-2 times per week, and cleanse and moisturise twice daily. Combine this with plenty of sleep and be sure to stay well-hydrated in the weeks leading up (particularly if you work in an air-conditioned office or fly regularly).
+ When should I wash my hair?
If your hair is going to be blow dried on the day, wash it just before you arrive so it's still wet. If you're having it up or down styled, please wash it the night before, shampooing twice and conditioner only on the ends, then blow dry as smooth as you can.
+ How long will it take on the day?
I like to allow around 1 hour per person for an up-style and 45 minutes for makeup. I'll usually build extra time into your running order on the day as you'll be surprised how fast the time goes with all the little things that crop up like phone calls, your flowers arriving, and friends and family dropping by to wish you well… trust me – it flies!
+ My mum has a favourite hairdresser, should she go there for a blow dry?
Great idea. By all means, if she has a favourite hairdresser who knows exactly how she wants her hair to be, please tell her to go to them. That way she'll feel comfortable with the style she always has on the day. I'm more than happy to blow-dry her hair for her though, if getting to her hairdresser is not convenient. If she is going to the hairdresser, tell her to make an early appointment then I can do her makeup afterwards.
+ Do you need me to do anything to prepare for the day?
Not really! Just ensure we have a table near natural light and access to power - the rest we will bring on the day so you can sit back, relax and enjoy that glass of bubbly!